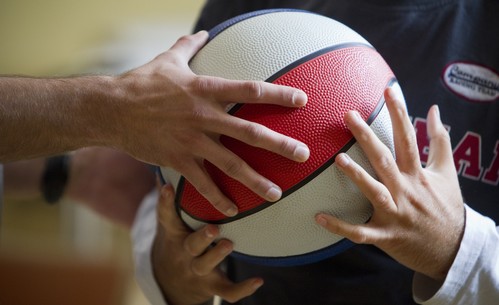 The Adult Residential Centre (SRA) accommodates more than thirty residents seriously handicapped by blindness or visual impairment. The service, which is accredited and subsidised by the AWIPH, is intended for the over 18s who are unable to live independently and sometimes have associated problems. The service receives a large number of applications, which the Friends of the Blind hopes to meet in a more appropriate way in the near future by increasing capacity.
The SRA is located in the same park as the Retirement Home, and residents are able to safely move around the complex, promoting a friendly atmosphere and encounters between different generations. All residents have their own room as well as access to the shared facilities.
Specially trained personnel staff the service around the clock. The full complement comprises an educational team, a medical and paramedical team, including a coordinating doctor, a social worker, an occupational therapist and a psychologist.
Remit
Optimal quality of life together with respect for confidentiality and privacy are the guiding principles of the project, which is regularly evaluated and fine-tuned in response to the evolving diversity and needs of the residents.
At present, the goal of independence is often incompatible with the situation of the residents. Staff are more focused on providing personalised service and helping people maintain the skills they already have. The challenge is to ensure that the choices, values and needs of each person are respected, with due consideration for the limits and demands of communal living.
In practice…
The educational team supervises residents inside the centre and in their outside contacts. It organises individual or collective activities. It plays a major role in making residents feel at home and in the day-to-day working of the SRA. It ensures consistency between the institutional project and the personalised educational projects, which define the needs and motivations of each resident, as well as the procedures for achieving the objectives set. These projects are regularly adapted in consultation with residents and their family circle.
The SRA has two priorities:
It helps residents access various educational, festive, cultural and sporting activities, within the centre or during events elsewhere to ensure they feel part of wider society.
It establishes active approaches on behalf of the residents to ensure they retain a social role adapted to their possibilities.